Our Principal Louise O'Brien presented The Core Value Awards for Term 1 2022 yesterday at our Core Value Assembly.
The recipients were so excited to be chosen for these prestigious awards that are only handed out once a term to one student in each class. It is a great honour to be selected.
Core Value: Respect
School Rule: Respect yourself others and the environment.
Scripture: "Each one of you is part of the body of Christ and you were chosen to live together in peace" Colossians 3:15
Story: The Ten Commandments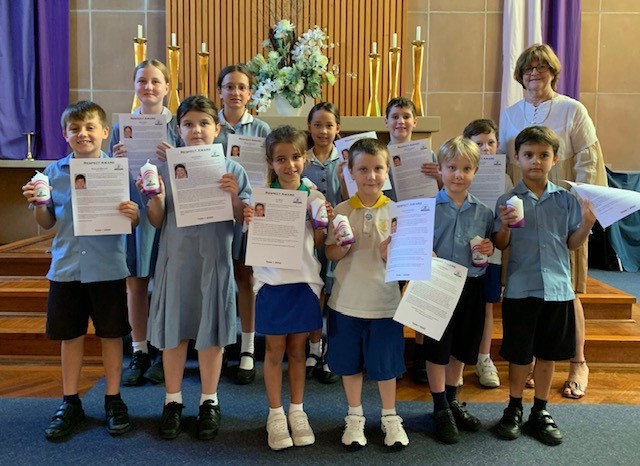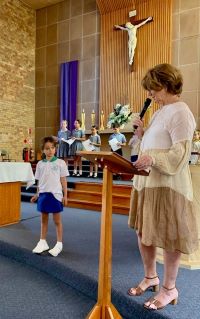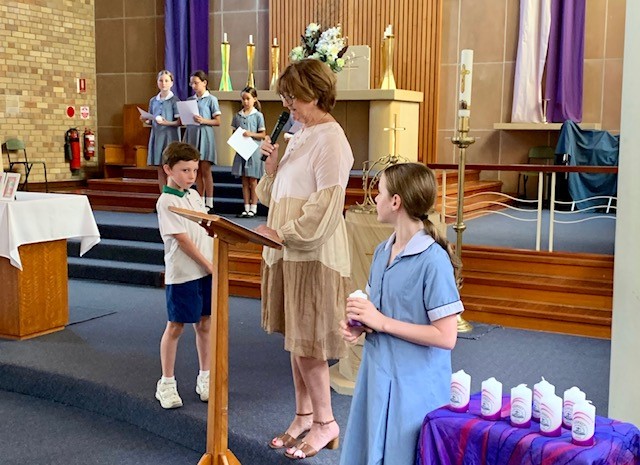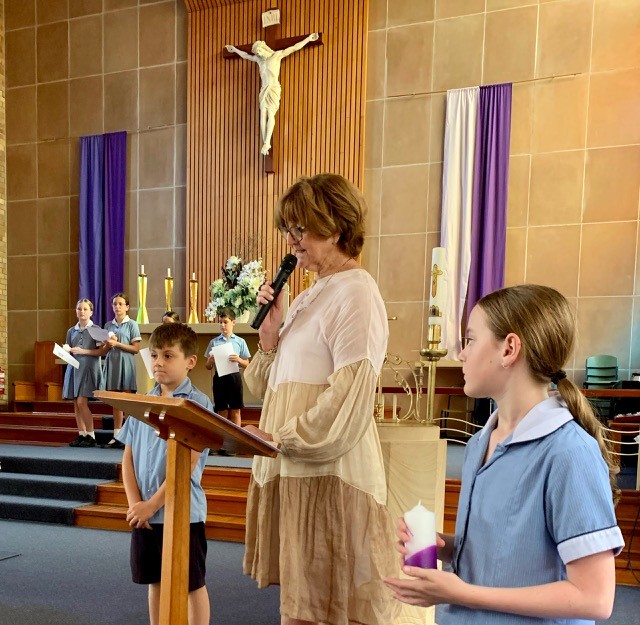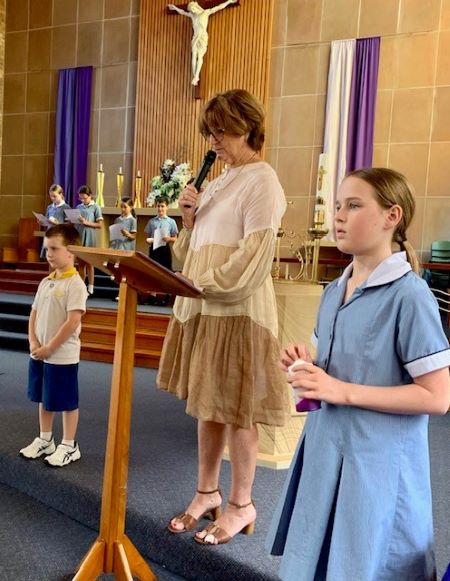 Congratulations to the following students receiving the 'RESPECT' Core Value Award for Term 1.
Lincoln M – Kindy Blue
Thomas B – Kindy White
Ivy S – 1 Blue
Connor K – 1 White
Imogen H – 2 Blue
Nicholas B – 2 White
Alena W – 3 Blue
Leon T – 3 White
John P – 4 Blue
Jisele N – 4 White
Rosalia R – Year 5
Emily K – Year 6