Dear Parents and Children,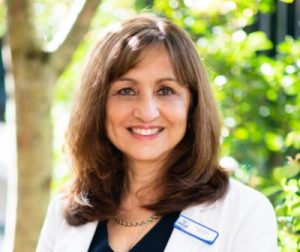 St Cecilia's is a welcoming learning community where staff, parents and the parish work together to nurture the spiritual, academic, social, physical and creative development of each child.
We believe that children learn when they are actively engaged in the learning experience.
Through our 'Challenge Based Learning' program students are encouraged to pose problems, think critically and creatively and to consider possibilities in order to connect important global issues to their own Mission and Action.
Our school is an integral part of the parish of the Catholic Community of North Harbour and as such, part of the ministry of service to our local and wider communities.
I am sure that within a short period of time you will come to know the warmth and hospitality of our learning community and that your time at St Cecilia's will be a happy and worthwhile experience in all areas especially in the academic and religious dimensions. You will also quickly come to value the history, culture and traditions of our school.
SCHOOL HIGHLIGHTS!
Listed in The Australian in the top 50 Academic performing schools in NSW in 2016
Listed in the Australian in the the top 100 Academic performing schools in Australia in 2016
NAPLAN – Resulted above State and Diocesan average for Years 3 and 5
Northern Beaches Community of Catholic Schools Debating Competition
2nd and 3rd place in Diocese of Broken Bay Public Speaking competition
Maths Olympiad Program Yrs 4-6
Robotics – Kindergarten & Yr 1; Coding Yrs 2-6
READ MORE OF OUR HIGHLIGHTS
In Omnibus Glorificetur Deus,
Fran Taylor
Principal